Kenai Ford Electric and Hybrid Car Dealership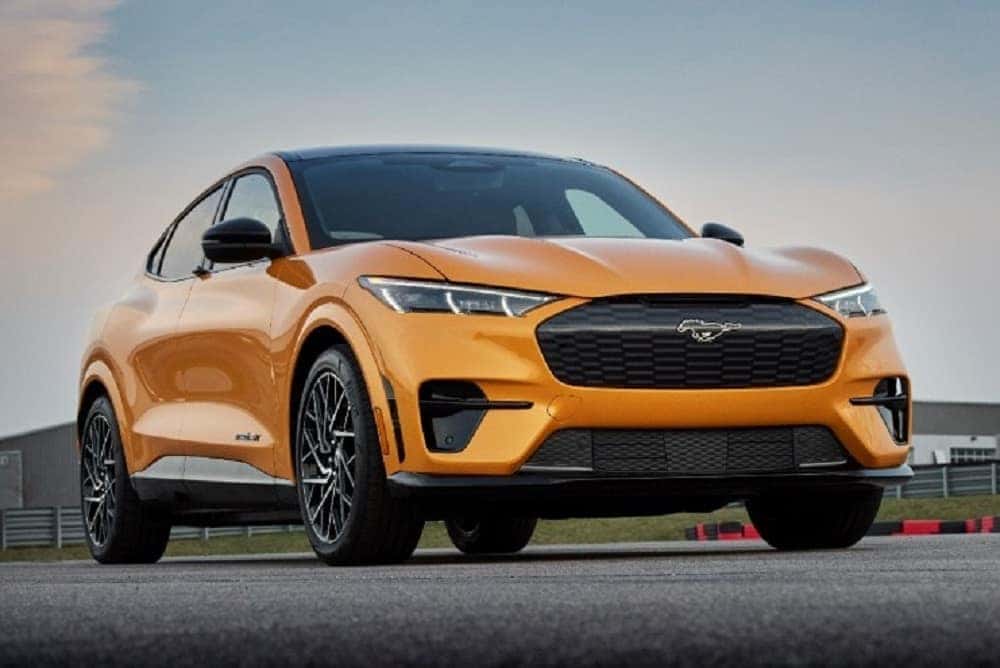 With all of the hubbub about electric and hybrid cars these days, we're sure you're curious. We're here to fill you in about this exciting technology as well as the growing lineup of new Ford hybrid and electric cars, SUVs and trucks available at Kendall Ford of Kenai. What, exactly, is a hybrid vehicle? A hybrid vehicle is powered by both gasoline and electric power; you could say that it is the best of both worlds. When you're on the daily commute or in traffic, a hybrid vehicle will operate on electricity, but when you're ready to hit the open road, it switches to gas. A benefit of a hybrid vehicle is that it gets great gas milage since it runs on electricity part of the time. In addition to that, a hybrid vehicle has a much smaller carbon footprint, so it helps the environment.
If you would prefer driving a vehicle with no carbon footprint at all, with zero emissions, then you can go with an all-electric vehicle (EV). With an EV, you no longer need to stop for gas because it doesn't use gas. Another great thing about purchasing a hybrid or electric car, truck, or SUV is that you could qualify for a government tax credit, so, in addition to helping to save the environment from air pollutants, you're also putting a little extra money back into your pocket. Our Ford dealership in Kenai has a large selection of new hybrid and EV cars, trucks and SUVS in our selection of New Fords, and the selection is sure to grow over time.
Ford Electric and Hybrid Vehicles: Something for Everyone
Ford's selection of EV and hybrid vehicles has grown as the technology behind such vehicles has been fine-tuned, and we are proud to say that we now have hybrid and electric vehicles to suit almost taste and need:
New Ford Hybrid Vehicles:
New Ford EV Vehicles:
The Ford Mustang Mach-E, an all-electric sports car with a sleek design. The perfect car for a long drive, with its impressive range.
The Ford F-150 Lightning. The first F-Series Ford truck to go all-electric, with the instant torque that only electric can provide and still built Ford tough.
The Ford E-Transit The perfect electric commercial van for your entire fleet, perfect for in-town deliveries or service calls. This van is offered in three vehicle lengths and heights so you can find the perfect one for your needs.
Purchase at the Ford Dealership or Online
When you're ready to step into the future of personal transportation and own your very own hybrid car, truck, or SUV, visit Kendall Ford of Kenai at 43965 Sterling Highway, Soldotna Alaska 99669. We also proudly serve the communities of Soldotna, Homer, and Sterling. Need financing for your new ride? While you're visiting, stop by our Finance Center. Our friendly and experienced team is ready to help find just the right auto loan for you. If you'd prefer to be pre-approved for your loan, you can also fill out our online finance application.
We know that visiting the Ford dealership is not always easy or possible, so we have an alternative just for you. You can purchase your new hybrid or EV car, truck, or SUV through our Online Car Buying and Delivery Program. Just go online and pick out the vehicle of your choice. Have a trade in? You can also find the value of your trade online, and if you cannot find the exact ride for you, don't just settle for something; custom order it from the factory. You can do all of this and more from the convenience of you home. Then, when everything is ready, we'll come by your residence, pick up your trade, and deliver your new high-tech ride to your doorstep, ready to enjoy, up to 100 driving miles of our Kenai dealership.
We are here to help you every step of the way. Contact us or call our sales department at (866) 818-2210 with any questions you may have along the way. Let's put you behind the wheel of your very own hybrid or EV car, truck, or SUV today!