New Ford Electric SUV Kenai
Ford is taking the wheel and leading the charge into the future of electric vehicles with a new Ford electric SUV that's been inspired by the reputation and sport of the Ford Mustang. Step into the future of power, performance, and efficiency with the new Ford Mustang Mach-E.
With a limited run of Ford Mustang Mach-E models, choose the specs and features that match your style and personality among the Ford Mustang Mach-E Selection, Mustang Mach-E California Rt. 1, Mustang Mach-E Premium, and Mustang Mach-E First Edition. The Ford Mustang Mach-E First Edition model offers specific features to add your personal touch with three exterior colors, including an exclusive Grabber Blue Metallic color, interior contrast stitching, First Edition scuff plates, brushed aluminum pedals, and red brake calipers. Contact our team to learn more about what you can do to personalize 
new Ford cars
 in the Soldotna, Seward, and Homer areas.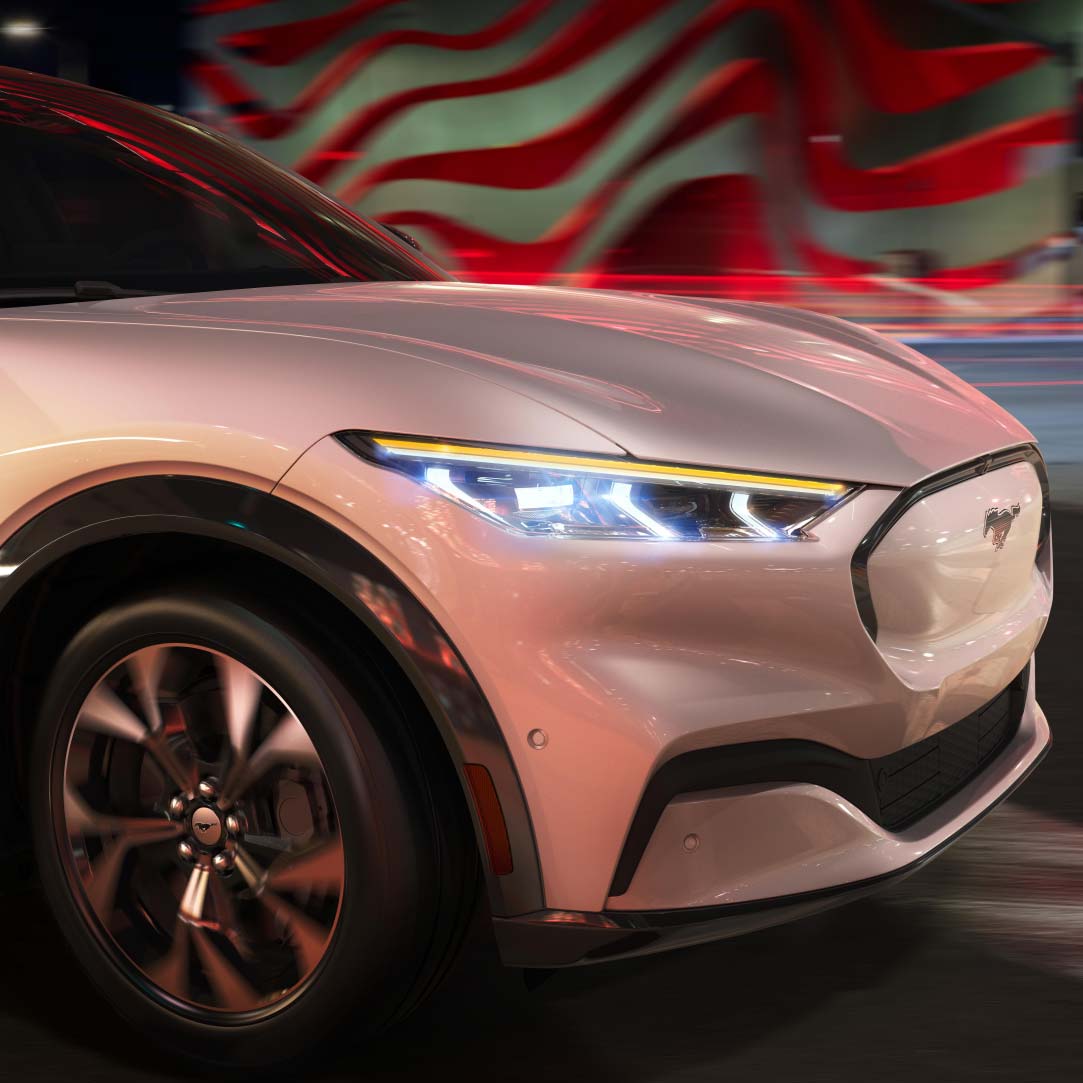 Ford AWD: All Electric, All SUV
Don't feel like you're sacrificing performance for fuel efficiency with an electric SUV. The new Ford Mustang Mach-E is fully capable with available electric all-wheel drive for handling and precision to take on any road conditions ahead. The Ford AWD system is designed to deliver power to individual wheels via front and rear motors as needed. The Ford Mustang Mach-E is designed to take you farther with just one charge. Depending on your Ford electric SUV model, you can enjoy a targeted EPA-est. 300 miles. Use an optional Ford Connected Charge Station at home to enjoy est. 32 miles of range per charging hour. Ford knows that you sometimes need to get a charge on the road, so you can enjoy an est. 22 miles of range per charging hour with the Ford Mobile Charger in a 240V outlet. Additionally, Ford has your back on the road with available 150kW chargers in the FordPass
TM
Charging Network. Your Ford Mustang Mach-E can charge an estimated average of 47 miles of range in about 10 minutes and from 10 percent to 80 percent in just 45 minutes. With advanced tech in the chassis and even more advanced tech in the cabin, your Ford Mustang Mach-E offers connectivity features to make your drive seamless and enjoyable. Your Ford electric will recognize you as you get close and use your smartphone as a key to unlock your doors, adjust seats, mirrors, radio, and all else just how you like it. With the next generation of SYNC
®
at your fingertips, your smartphone remains connected to your Ford Mustang Mach-E via Bluetooth
®
technology. You can further personalize your driving experience using your smartphone or computer to choose interior lighting, radio, and driving response to match your style. With SYNC
®
, you'll never feel like you're out to sea without a paddle, because it can also help you find your next charging station. Ford wants to make sure that your driving experience with the Ford Mustang Mach-E is equal parts exhilarating and safe. Ford Co-Pilot360
TM
offers standard and available safety features that include Pre-Collision Assist with Automatic Emergency Braking, BLIs with Cross-Traffic Alert, Lane Keeping System, and much more. Talk to the Ford experts at Kendall Ford of Kenai for more information about Ford Co-Pilot360
TM
.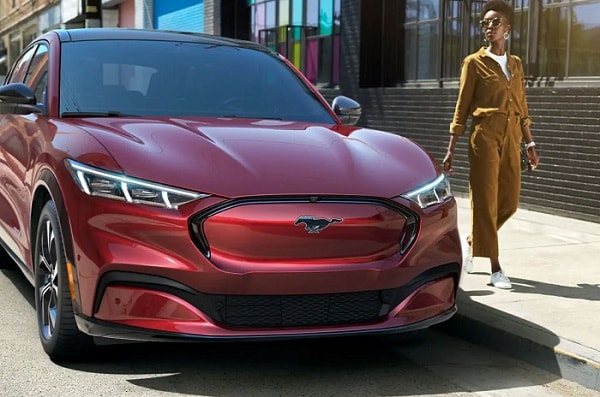 Ford Electric Vehicles
Why make the switch to an electric vehicle? Ford is at the forefront improving the electric experience for drivers. With $11.5 billion allotted to invest in electrified vehicles through 2022, Ford is focused on drivers' journeys from start to finish. Ford includes education for electric vehicle shoppers and a simplified shopping and ownership experience. All new Ford all-electric vehicles, including the new Ford electric SUV, will come standard with a Ford Mobile Charger that can charge regardless of the outlet used (both 120- and 240-volt outlets). A Ford Connected Charge Station is equipped to fully charge a vehicle overnight, so you're ready to roll for your commute first thing in the morning. Ford has teamed with Amazon all installation services from 240V outlets to the Ford Connected Charge Station. Drivers will be able to use FordPass on a mobile device or on the vehicle's on-screen dashboard to monitor charging at home as well as find and pay for easy, one-stop charging at FordPass Charging Network stations. With drivers in mind, Ford has already established North America's largest electric vehicle charging network with more than 12,000 places to charge, including fast charging and more than 35,000 charge plugs. This is meant to address a concern of drivers considering changing to all-electric cars. To further convenience drivers of electric vehicles, Ford has paired with Electrify America to provide access to DC fast chargers, which takes minutes instead of hours to charge. A battery can charge from 10 percent to 80 percent of full charge in a matter of just 45 minutes.
Contact us
online or by phone to reserve your Ford Mustang Mach-E today. There will only be a certain number of these Ford electric SUVs manufactured, so be sure to get in touch with us quickly. Questions about the Ford Mustang Mach-E? Come see us at Kendall Ford of Kenai at 10288 Kenai Spur Hwy Kenai, Alaska 99611 to learn more about what the future of Ford electric vehicles has to offer. The future of 
Ford SUVs
 has arrived.